The Hotel Mauroy, a unique site
The MOPO is housed in one of Troyes' most beautiful buildings, the "hôtel Mauroy".
Destroyed by a fire in 1524, the building was taken over in 1556 by Jean Mauroy, Provost of the mint and Lord of Colaverdey. He undertook important transformation works and turned it into the "Hôpital et Collège de la Trinité pour les orphelins" , a hospital and college for orphans based on the model of the "enfants de la Trinité" in Paris, in order to teach them a trade.
That is why the street is still called "la rue de la Trinité" today. The city of Troyes bought the building back in 1966 and gave it to the Compagnons du Devoir du Tour de France in 1969.
The "hôtel Mauroy" is an architectural jewel in Troyes' historical heritage, at the heart of a fully restored city center, with which it shares many architectural specificities.
A place of wonder for those who walk through its doors, the "hôtel Mauroy" hosts many exhibitions and cultural activities linked to the MOPO collections.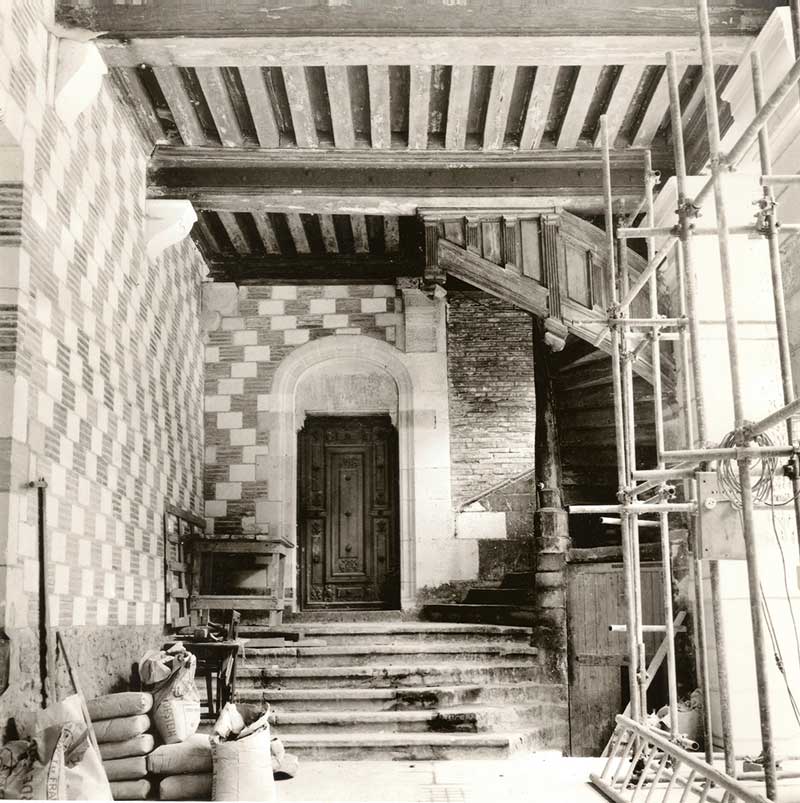 Museum and bookshop
Every day from 09am to 12pm and from 2pm to 6pm
From October to March the museum and bookshop are closed on Tuesdays
Closed every year on January 1st and December 25th

The resource center
Wednesday : from 09am to 12pm and from 2pm to 6pm.
Saturday : from 09am to 12pm
Phone
+33 (0)3 25 73 28 26