The second largest technical library in France
The library has a rich old books collection, which has been continuously completed over the years.
This documentary collection consists mainly of books, engravings, newspapers and old catalogs dating from the XVIIIth, XIXth and early XXth century.
It also includes some prestigious volumes of the XVII
th
and XVIII
th
centuries, as the
35 volumes of the first edition of the Encyclopedia of Diderot and Alembert
(1751-1780) or the second edition of De Architectura Vitruvius (1572).
Like the contemporary collection, the topics are the tools, techniques, crafts and writings of workers and farmers. You will thus be able to find the majority of the old reference manuals on trades, as the Roret manuals.
These volumes are classified in 4 major thematic: Professions and Techniques, Social History, Training, Culture.
You can consult our catalog of the ancient collection on the site of the multimedia library of Troyes   :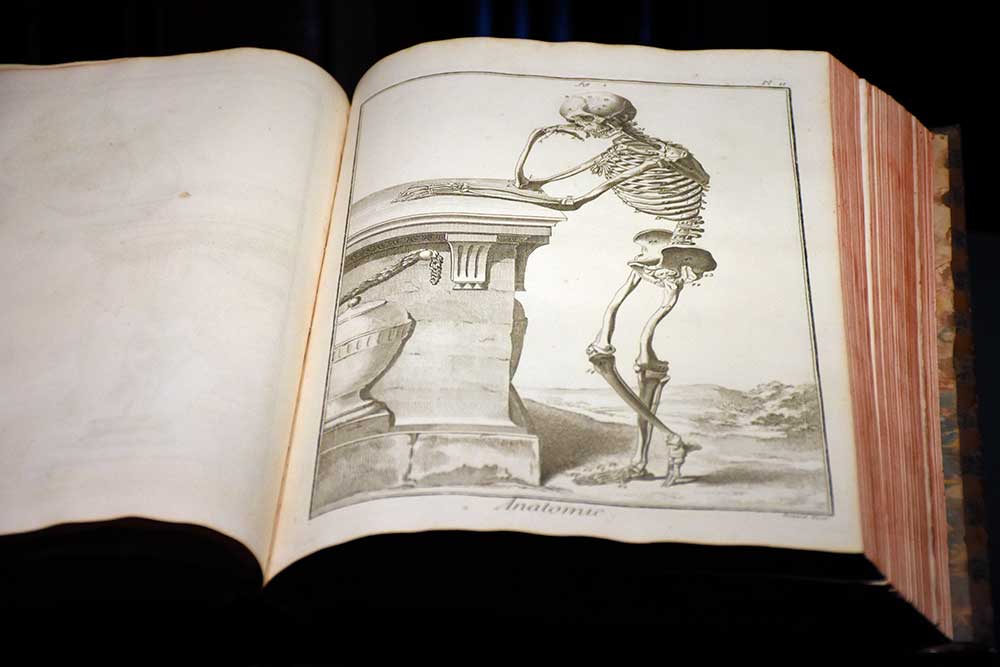 Museum and bookshop
Every day from 09am to 12pm and from 2pm to 6pm
In order to reduce the risks of spreading the Covid19, a valid health pass is mandatory to access the museum.
From October to March the museum and bookshop are closed on Tuesdays
Closed every year on 1 January and 25 December
Closed one week during the winter holidays.
The resource center
Closed until further notice 
Phone
+33 (0)3 25 73 28 26